Our Biggest Event of the Year!
Experience HDI!
Executive Panel AND Keynote Speaker Bernie Moreno
Thursday, October 17th, 11:30-4:30
Signature of Solon Country Club
39000 Signature Dr, Solon, OH 44139
Experience HDI is back and better than ever at a new location! We're so excited to bring back the executive panel:
Bob Eckman, Chief Information Security Officer, Kent State University
Jon Buonamici, Senior Vice President and Chief Information Officer, Sherwin-Williams
David Fiser, Vice President and Chief Information Officer, MetroHealth System
Jeff Kent, Senior Vice President of IT, Flynn Restaurant Group
Always an exciting part of our program, this panel will explore new trends in Information Technology and IT Service Management that have an impact on how our teams function. Bring your questions!
Tickets (Includes keynote, executive panel and catered lunch):
Members $15
Non-Members: $25
Registration deadline is October 10th.
Note: We are using HDI's event registration system. In order to receive member pricing, you must login with the same credentials as you used when you renewed your membership or joined. If you experience any issues, please e-mail Gil Brucken at gbrucken@flynnrg.com.
Our keynote speaker, Bernie Moreno, Chairman of Ownum, is the face of Blockchain technology in Cleveland. Blockchain is the technology the underpins digital currency (Bitcoin, Litecoin, Ethereum, and the like). The tech allows digital information to be distributed, but not copied. That means each individual piece of data can only have one owner.
Blockchain technology was invented in 2008, but only came into the public conversation when Bitcoin launched. Moreno will be discussing his role in making Cleveland the hub of blockchain technology.
It's been only a decade-and-a-half since Bernie Moreno arrived in Northeast Ohio. Yet in that relatively short amount of time, he has made a lasting impact on his adopted hometown, serving the community, changing the culture of Greater Cleveland business and working to alter the trajectory of the regions's economy.
A former owner of as many as a dozen car dealerships in Northeast Ohio and 4 other states selling brands such as Porsche, Aston Martin, Rolls-Royce and Masarati, eventually becoming the largest-volume luxury dealer in the Midwest, Moreno has taken numerous underperforming operations and transformed them into world-class businesses, earning numerous awards in the process of doing so.
Keenly aware of the acceleration of technology, Bernie is always on the lookout for potential disruptive challenges to his businesses and for promising investment opportunities – through start-ups and strategic acquisitions. Bernie Moreno Companies now boasts a variety of diverse ventures, including tech start-ups, a commercial printing company, a vehicle subscription service and more.
No matter the sector, Bernie uses the same effective formula for success: Spot an opportunity, seize it and succeed with unmatched entrepreneurial energy.
He began a strategic exit from his traditional vehicle dealerships in 2017 to focus on his other ventures, especially Ownum, a tech start-up that is on a mission to identify, support and commercialize the most promising applications of blockchain technology.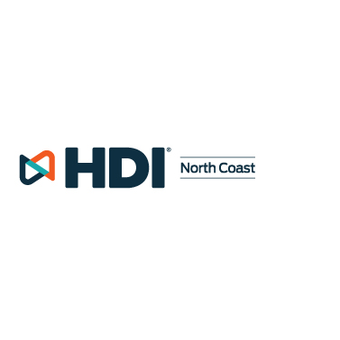 39000 Signature Drive, Solon, OH 44139